Rosemont Manor Show Dogs

breeding AKC Sealyham terriers, Bedlington terriers,

& wirehaired miniature Dachshunds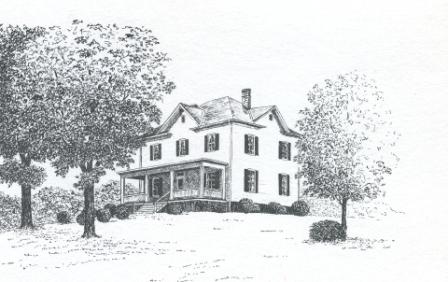 Lisa Marie claims multiple group placements!!!!

CH Sudor's Legacy

"Lisa Marie"

Lisa Marie is having a great year!  She started this season with a group 4 at the Middle Peninsula KC show in January.  At the Evansville KC show in Louisville KY preceding the BTCA speicalty show, Lisa received the first bitch Award of Merit under judge Betty-Anne Stenmark. She since has claimed a group 4 at the Shenandoah Valley KC show, a group 4 at the Chesapeake Dog Fancier's show, and a group 2 at the Charlottesville-Albemarle Kennel Club show.

Lisa Marie is always owner-breeder handled by Dr Cohron.  Look for Lisa in limited appearances thoughout 2010.

sire - CH Angel's Blue Elvis of Eden

dam - CH Bonnybrook Alanit De Hayyim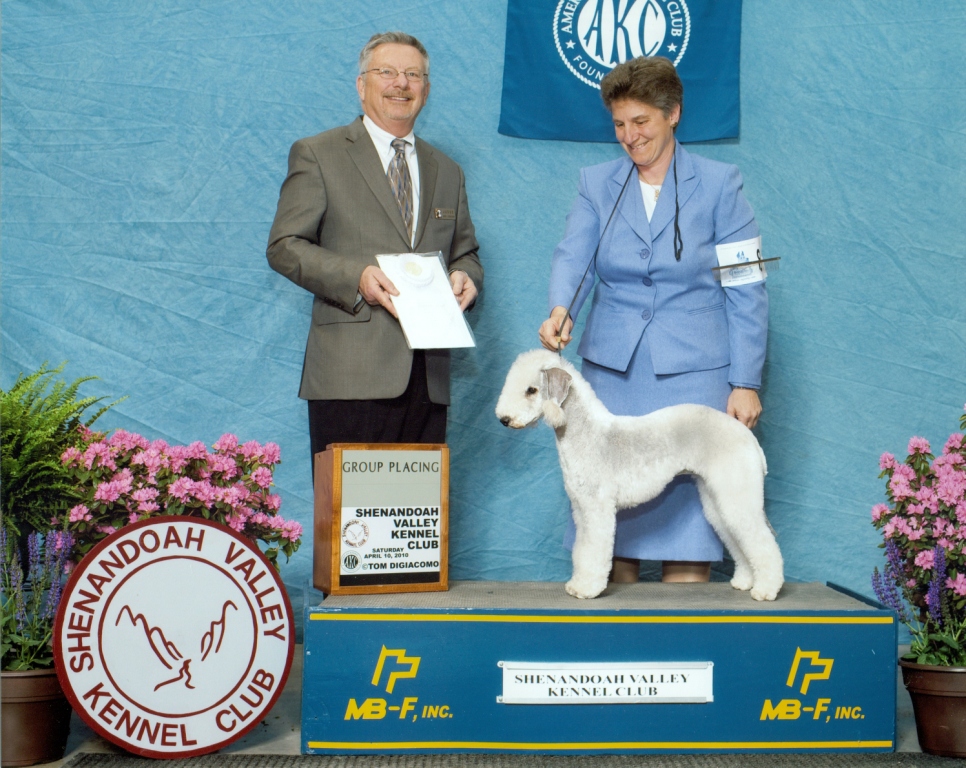 BODE WINS HIS GRAND CHAMPIONSHIP!

GCH Rosemont's What's The Deal MW

"Bode"

Bode finished his grand championship in November 2011 at the Virginia Beach Kennel Club show.  Look for Bode with June or his new friend Barbara Waldkirch at selected shows during 2012.  Bode is co-bred and co-owned by Kim Green and is available for stud to approved females.

sire - CH EZ Goin Schoenheit Here's The Deal MW

dam - CH Pocodox Little Sure Shot at Rosemont

DOB - Nov. 28, 2009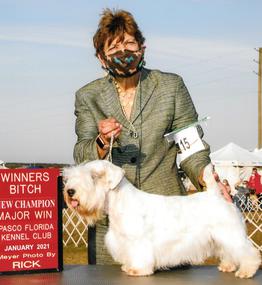 KELLY FINISHES HER CHAMPIONSHIP!

CH Rosemont's Well Did Ya Evah

"Kelly"

Kelly finished her championship in July 2011 in West Friendship, Maryland.  She claimed Best of Breed honors at the Greater Hickory KC Show and the Forsythe KC Show in December.  Look for Kelly during 2012 as we compete to finish her Grand Champion title.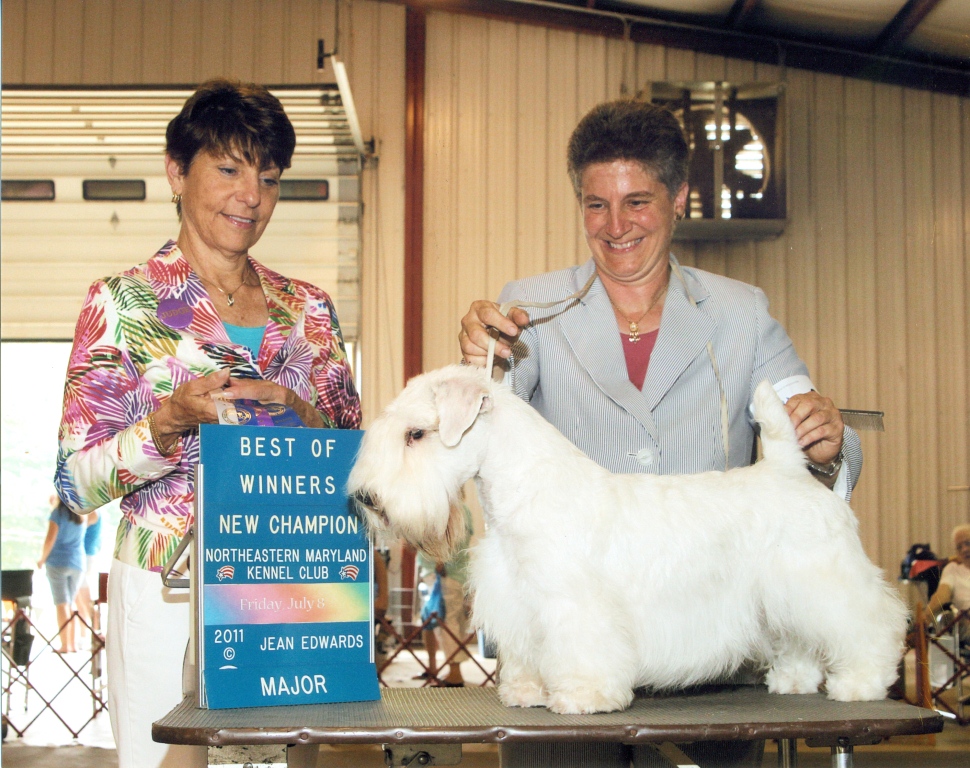 sire - CH Thunder Rds Chile Bean Goodspice

dam - CH Rosemont's High Society

DOB - March 27, 2010

Rosemont's Now You Has Jazz

"Satchmo"

Satchmo earned his first point at the Roanoke Kennel Club show in August 2011.  He has had several more wins this past fall and will continue his championship drive in the spring when all of our new puppies go to their new homes and June can travel again.

sire - CH Thunder Rds Chile Bean Goodspice

dam - CH Rosemont's High Society

DOB - March 27, 2010