Rosemont Manor Show Dogs

breeding AKC Sealyham terriers, Bedlington terriers,

& wirehaired miniature Dachshunds

June Cohron, DVM

211 Draft Avenue  Stuarts Draft, VA  24477

540-337-3592 (h)  540-290-2884 (c)

drjune@comcast.net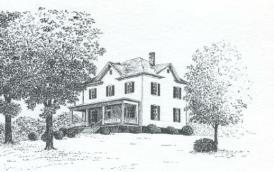 GCH Goodspice Efbe's EZ Once U Know How

"Sophia"

Sophia finished her Grand Championship in November 2014 at the North Carolina Terrier Association show where she also won the Owner Handled Terrier Group under judge Gier Flyct-Pederson.  Sophia was bred by Margery Good and France Bergeron and brings an infusion of excitement and new genetics to Rosemont. Sophia finished 2014 as the 4th ranked Sealy in the US in breed points.

sire - CH Saore Know How

dam - GCH Efbe's Goodspice Easy Money

DOB - Dec. 19, 2012

Cleo has moved from the conformation ring into the agility arena, proving she is both beautiful and smart.  She finished her novice jumpers title in October 2014 at the Montgomery All Terrier trials.  Cleo is currently on maternity leave but will return to competition later this spring.

sire - CH Werweise's Emperor

dam - CH Rosemont's Shelby GT500 Mustang

DOB - May 16, 2009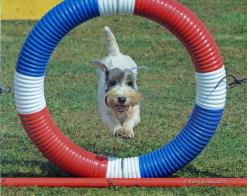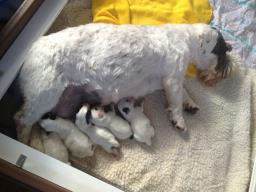 Cleo's puppies arrived January 22, 2015  - 4 males and 1 female.  The sire is GCH Efbe's Thunder Rd at Burberry "Nicholas".  Call June for information and availability on this litter.

CH Rosemont & Goodspice Queen of Denial NA NAJ

"Cleo"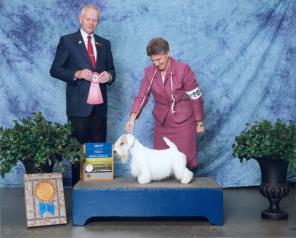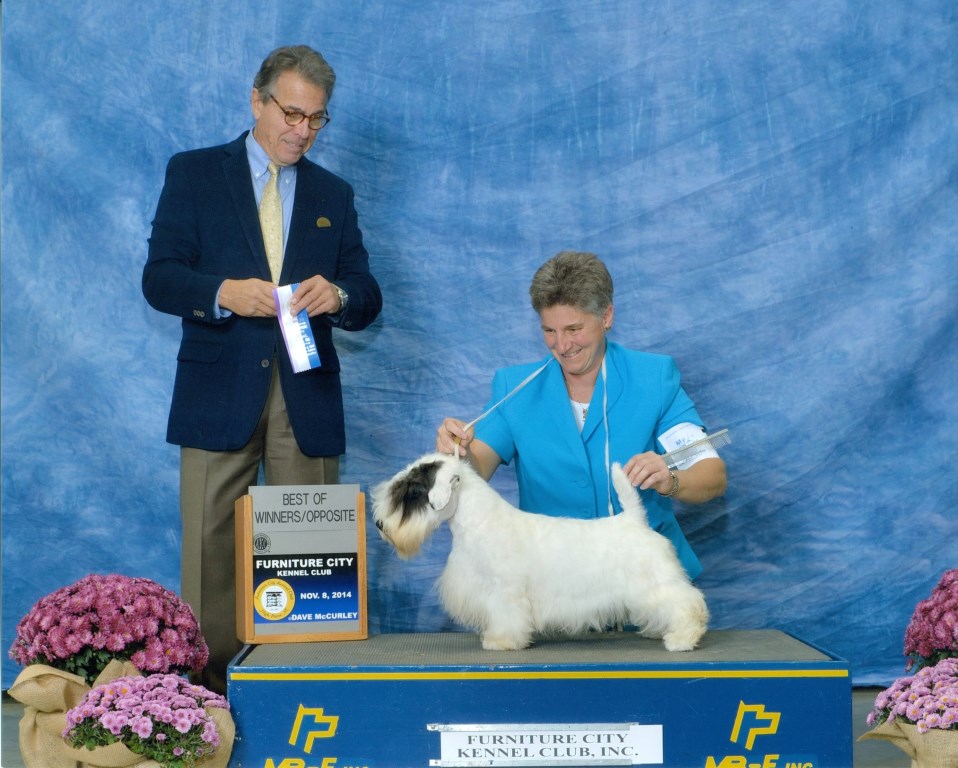 Rosemont & Goodspice No Denying It

"Alexander"

Alexander started his show career in November 2014 and now has 3 points.  Look for him along with his sister Regal as I show them this year.  Also, best wishes to Ellen and Eva as they show littermate Ty in the southwest in 2015.

sire - CH Efbe's Goodspice Semper Fi

dam - CH Rosemont & Goodspice Queen of Denial NA NAJ

DOB - April 19, 2014

Rosemont's River Queen

"Regal"

Not to be outdone by her brothers, Regal debuted at the January 2015 Fredericksburg KC shows, going winners bitch 2 days for 2 points.

sire - CH Efbe's Goodspice Semper Fi

dam - CH Rosemont & Goodspice Queen of Denial NA NAJ

DOB - April 19, 2014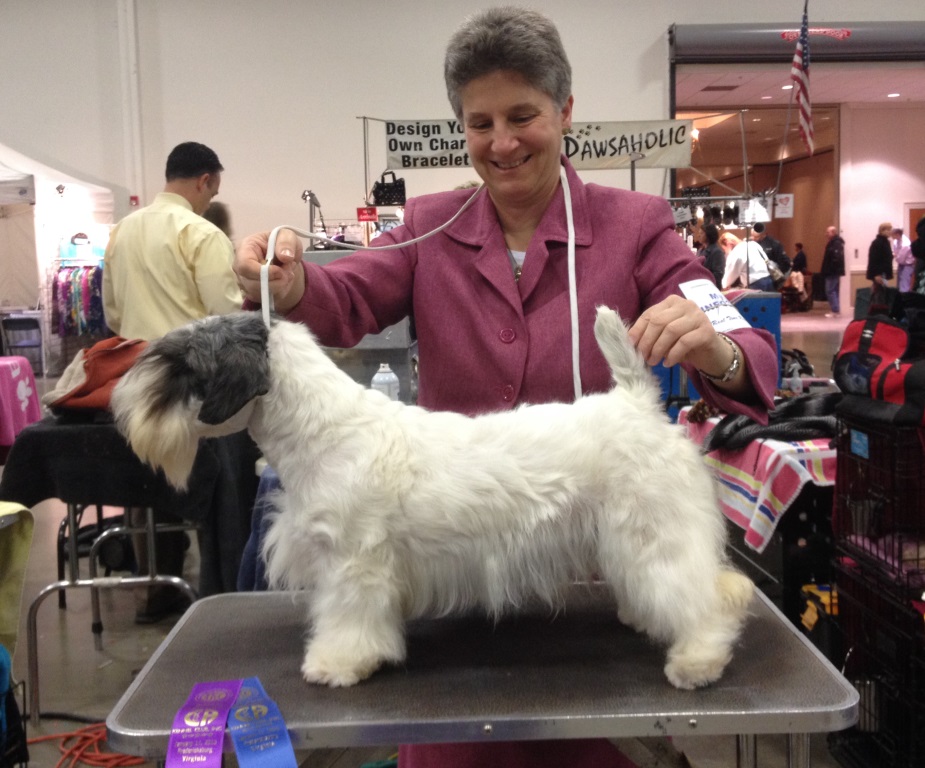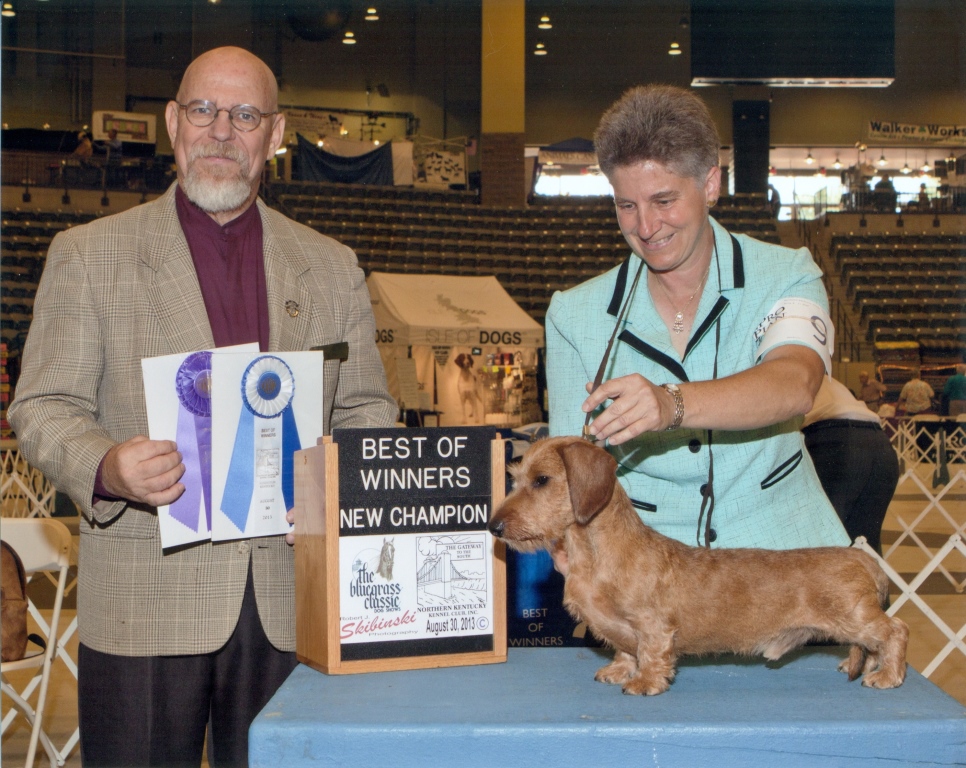 GCH Rosemont & Pocodox Fame & Fortune

"Adam"

Adam finished his grand championship in October 2014 at the Devon Dog Association show in Pennsylvania.  I co-own this handsome boy with Abby Dunham, the breeder of his dam.  Adam has a wonderful hard coat and great showring presence.

sire - GCH Gleneagle's Who's Famous Now MW

dam - CH Pocodox Little Sure Shot at Rosemont MW

DOB - August 25, 2012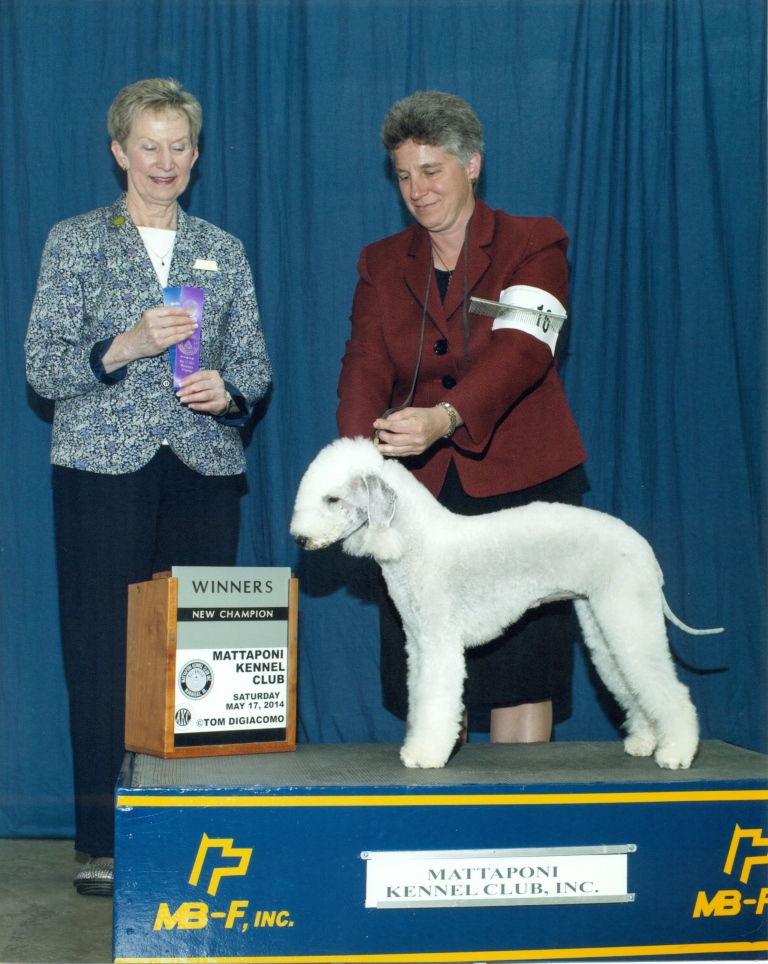 CH Sudor's Storm and Grace

"Harper"

Harper finished her AKC conformation championship in May 2014 and then moved on to the agility arena.  In her debut weekend of trials at the Blue Ridge Dog Training Club trials Thanksgiving weekend Harper garnered 2 qualifying runs in Novice Jumpers and 1 Q in Novice Standard.  I see lots of fun for team June and Harper in 2015!

sire - CH Bonnybrook's Magical Sudor

dam - CH Sudor's Legacy

DOB - February 3, 2012